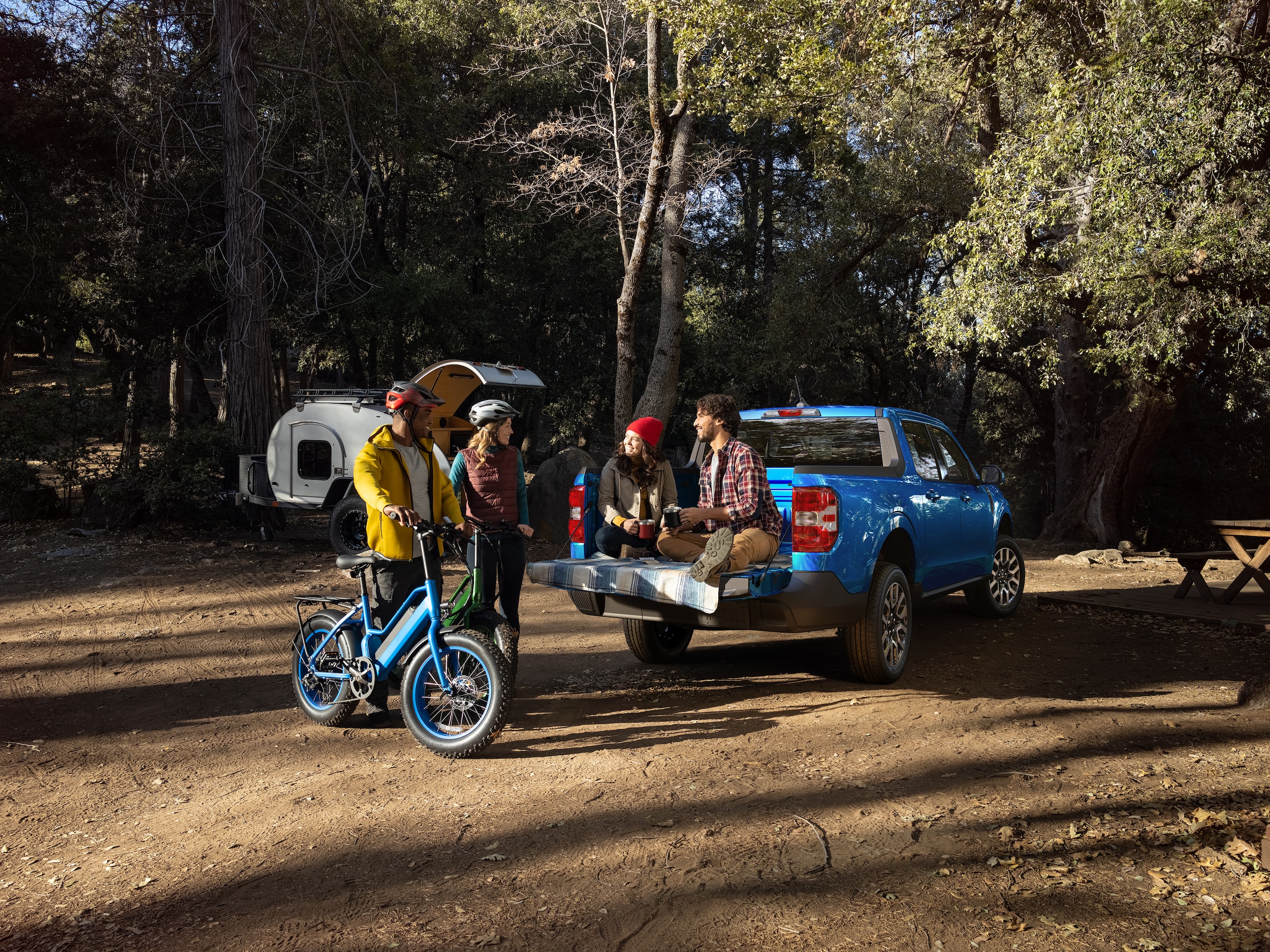 A truck bed is a beautiful thing ready to transport all sorts of gear, materials, and other items. Our new Ford trucks have sturdy beds ready for hauling wood, rocks, camping gear, and so much more, and there are different Ford truck bed lengths available. Read about the bed options below to find your right size.
Most new Ford trucks offer a range of bed lengths, so we outline your options for each model.
Ford Maverick: The Ford Maverick comes with a 4.5-foot bed that provides impressive utility from this compact truck.
Ford Ranger: The Ford Ranger has two bed lengths, 6 feet and 5 feet, with the latter being the only option on the largest cab size.
Ford F-150: You'll enjoy three bed length options for the F-150 with 5.5-foot, 6.5-foot, and 8-foot configurations.
Ford Super Duty: Drivers decide between an 8-foot bed and 6.75-foot bed on Ford F-250 and F-350 models.