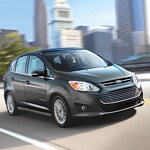 Looking for a practical and safe vehicle that provides interior space and a stylish exterior? Look no further than the hatchback models that we have on our site in Idaho Falls.
If headspace is something you want to find without having to invest in a large SUV or truck, hatchbacks generally have a lot of room in the interior. This is because of how the rear hatchback door is designed.
Cargo space for kid's items, packages and running errands is ample with a hatchback, but you can also enjoy easy access to your trunk with this type of door.
Visibility inside of your hatchback from the driver's spot is more than adequate to keep you and your passengers safe while driving. The large windows in the rear are beneficial.